Green Onion Landscaping's team of skilled landscape garden design experts design and install stunning, bespoke, garden spaces in the North East. We supply an array of beautiful, landscape garden design materials, plants, trees and shrubs. Our team are creative and highly skilled. We enjoy designing and creating beautiful gardens. We truly love to bring gardens in Teesside, Tees Valley and County Durham to life with a combination of your ideas, your dreams, our ideas, our skills and our artistic flair. Read customer reviews of our landscape gardening work here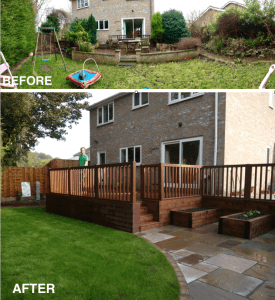 This is a video of Mr. & Mrs. Woodward's completed landscape garden design project. We think you'll agree the end result is exceptional. All the hard landscaping and soft landscaping viewed in this video were designed, constructed, supplied and installed by Green Onion Landscaping's professional team of landscapers.
Mr. & Mrs. Woodward contracted Green Onion Landscaping to redesign their back garden and install a beautiful permeable block paved driveway. The garden landscape design project included designing and constructing a large, raised timber deck area that incorporated storage space, some steps for access, decking lights and balustrade rails for safety.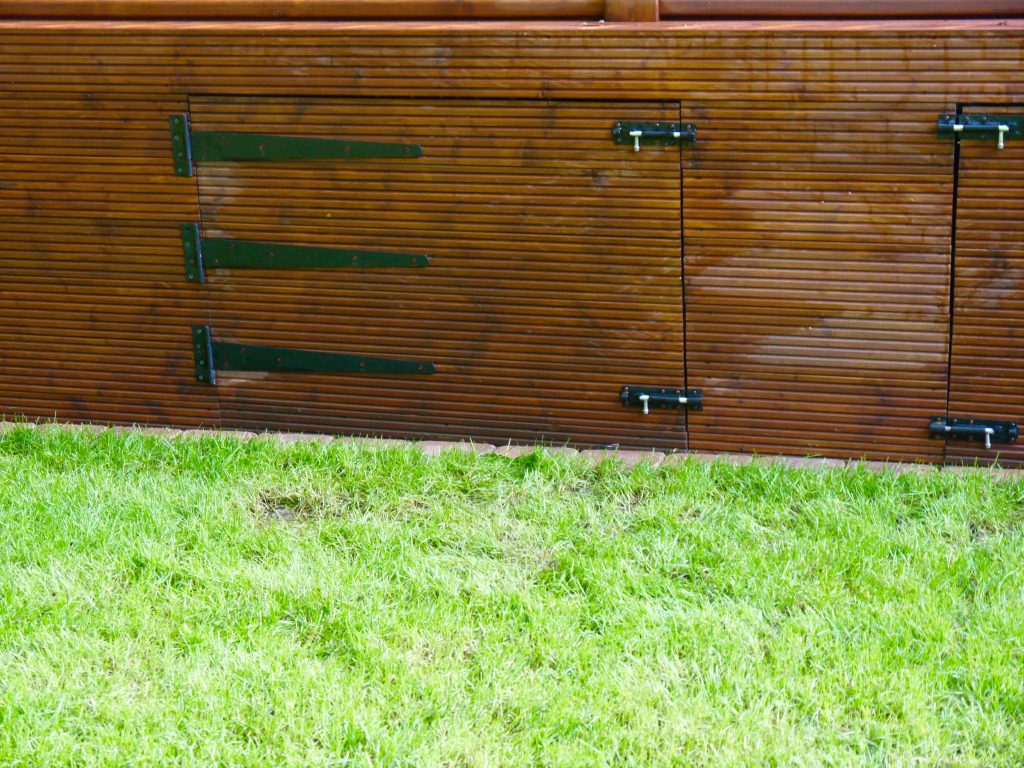 When designing any garden decking we firmly believe that it should (if possible) always incorporate some hidden, easy access storage space. You can never have too much storage space in your garden. Our skilled team constructed large storage cupboards for Rebecca and Simon under neath their decking. These will be used to store garden furniture cushions, the children's toys or garden pots until they are needed. Clever, hidden, garden storage can be included in seating or underneath your decking. Ask Green Onion Landscaping's experts about our great garden storage ideas. We're always happy to share our garden storage secrets with you.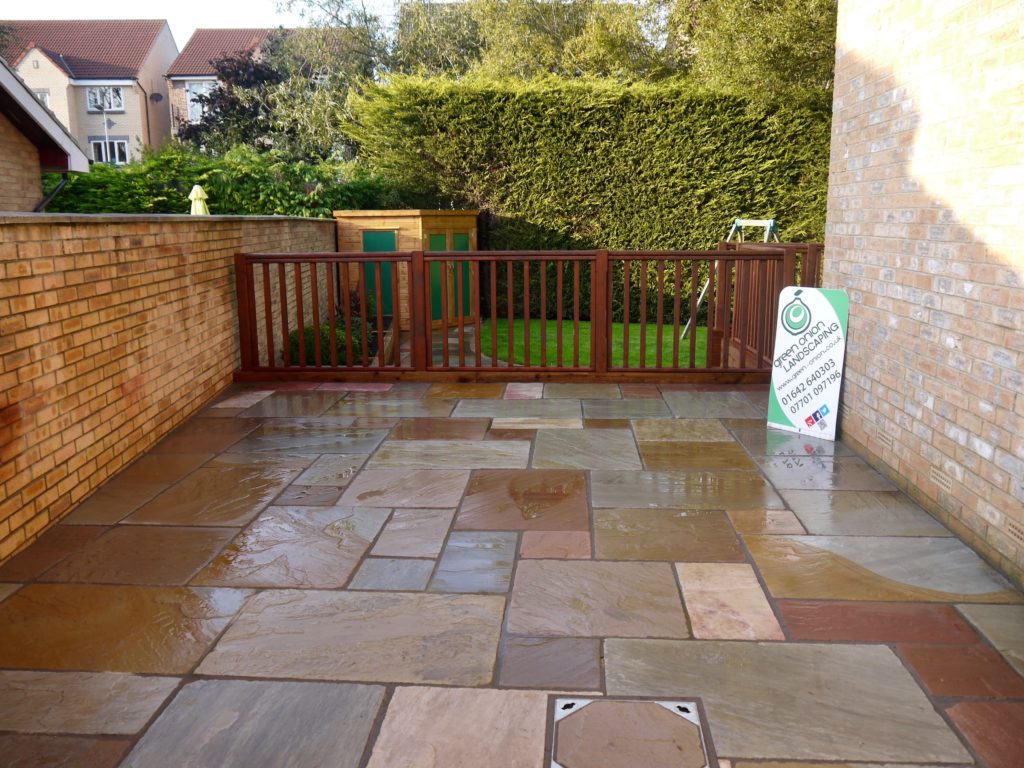 The Green Onion Landscaping team designed and constructed raised railway sleeper beds for Rebecca and Simon's garden landscape design project. The couple grow their own vegetables so these were a absolute must in their new garden space. The team also designed and laid two extremely beautiful sandstone patio areas. These will be used for alfresco dining in the summer. A stunning, high quality, hard wearing, Rowlawn, turfed lawn area was also supplied and laid by Green Onion. Our creative team of landscapers designed the lawn with curved edges, adding a cobbled edge to the lawn. The cobbles make mowing the lawn so much easier.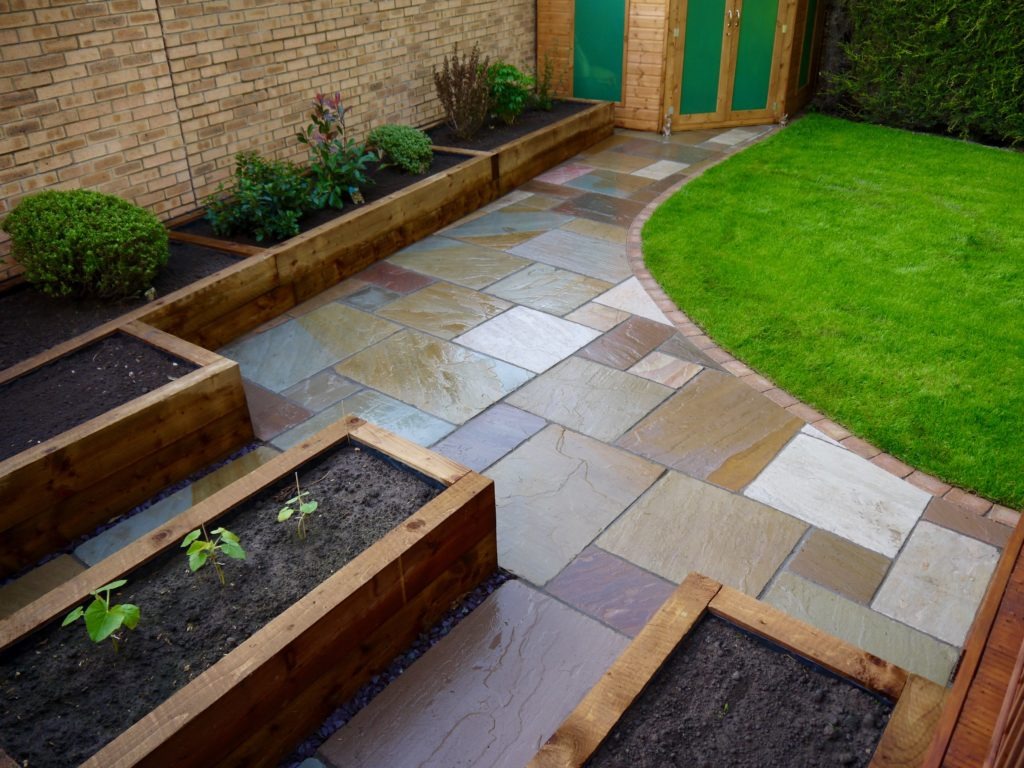 A very large, granite, stand alone water feature with built in lighting was installed in one corner of the new garden. Purple slate is set around the water feature to create texture and colour. Finally Lavender was planted around the water feature. The family will be able to smell the relaxing scent of the lavender plants as it wafts past them in the breeze. The water feature has an in built lighting system which changes colour. Water features like this are known to promote relaxation with their bubbling and trickling sounds and their subtle lighting displays.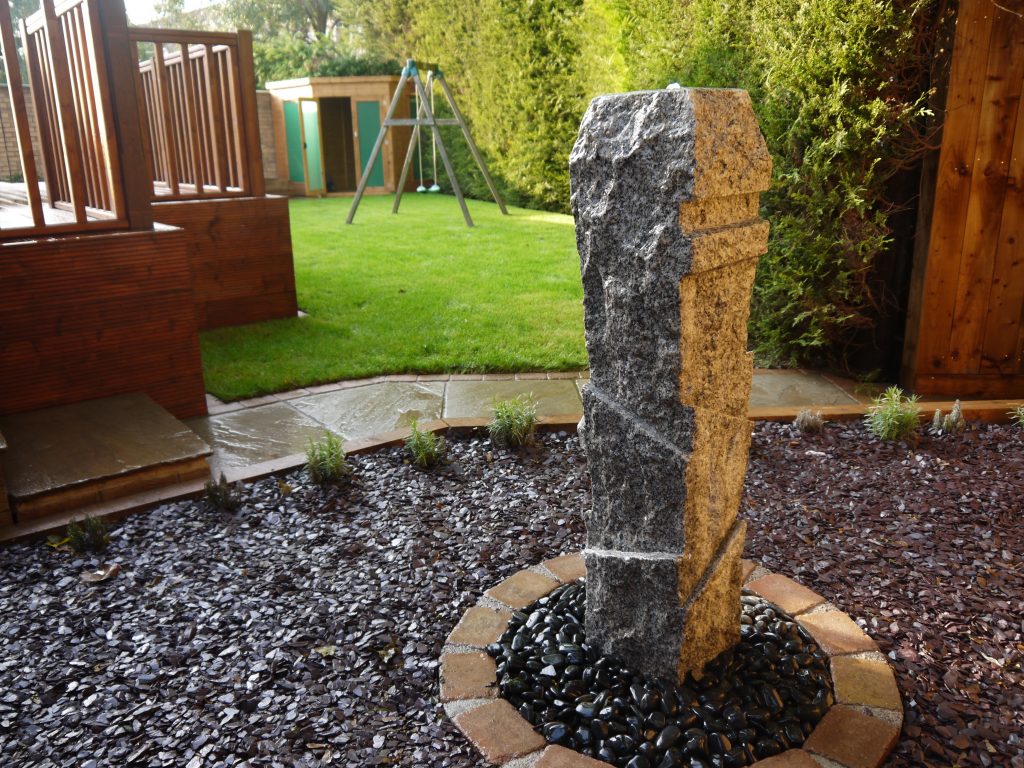 Our team also constructed a brick wall around the perimeter of Mr. & Mrs Woodward's property. Closeborad fencing was constructed and attached to the top of the wall. Two wooden close board garden gates were constructed and installed with latches and locks for added garden security. Close board fencing is the best type of garden fencing to use. It's strong and secure and it will last for years and years.
A permeable block paved driveway was also installed for Mr. & Mrs Woodward. Permeable driveways are much better suited to todays environment. We have far more rain fall than we ever used to. Permeable paving blocks allow rain water to drain away naturally through the ground, this helps prevent flooding or water logging of your property. Read more about our driveways and permeable paving services here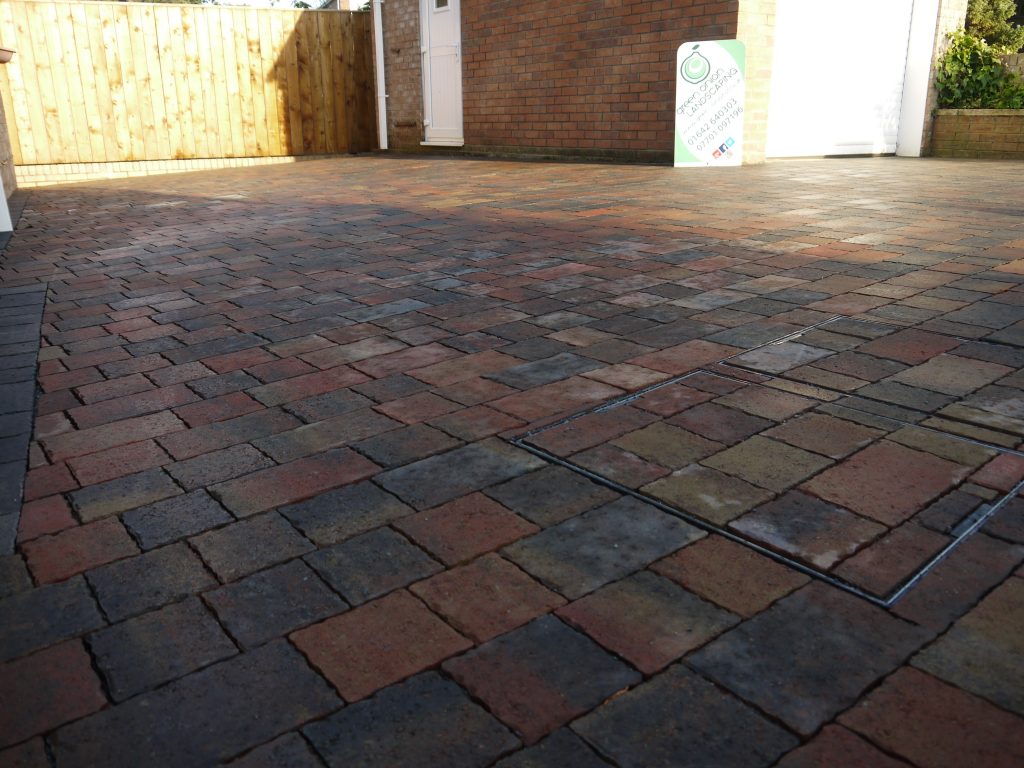 Our fully qualified landscape garden design experts are familiar with and have worked with every possible combination of landscaping materials and products available to us on the landscape garden design market. Our skilled landscaping team is up to date with current garden design trends and products. Green Onion Landscaping's team spend a lot of time visiting garden shows , showrooms, stone merchants and quarries in order to keep ourselves up to date with all the new materials and design ideas available.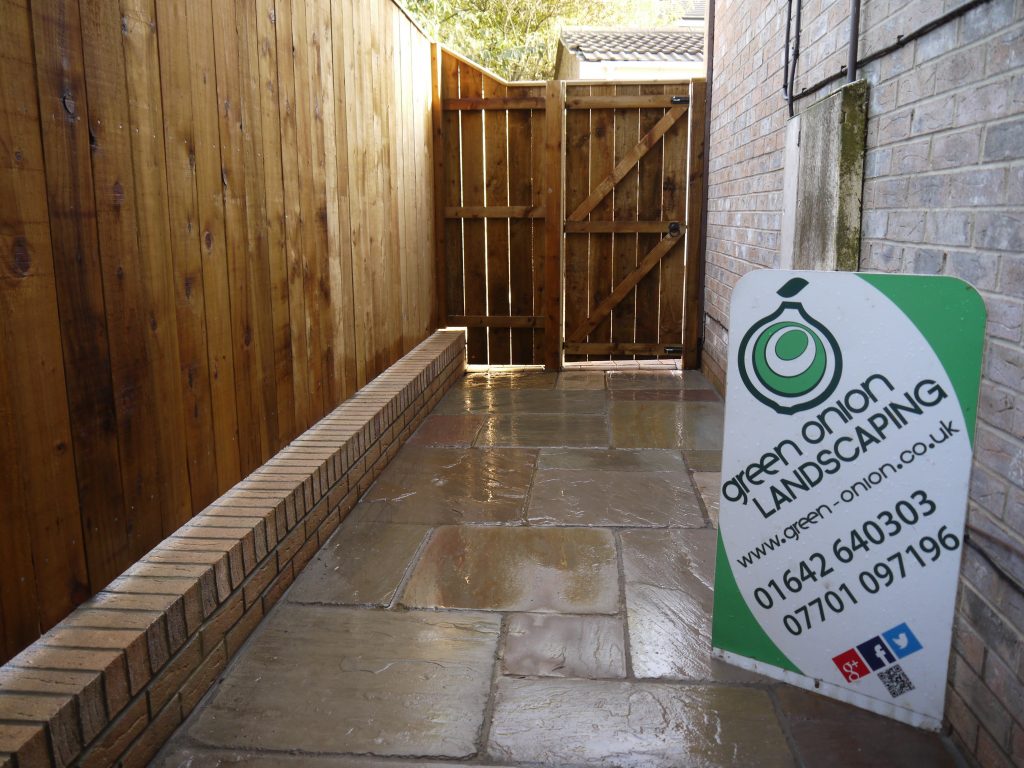 Whether you would like your garden to be contemporary in design, sleek, modern or a country cottage style garden, Green Onion Landscaping are confident that we will deliver you the garden of your dreams. Our team of expert garden landscape design professionals will always deliver your project confidently, quickly and on time. Sit back and relax and let us bring your outdoor garden space to life for you. We love creating bespoke, beautiful gardens for all of our clients in Teesside, Tees Valley, North Yorkshire and County Durham.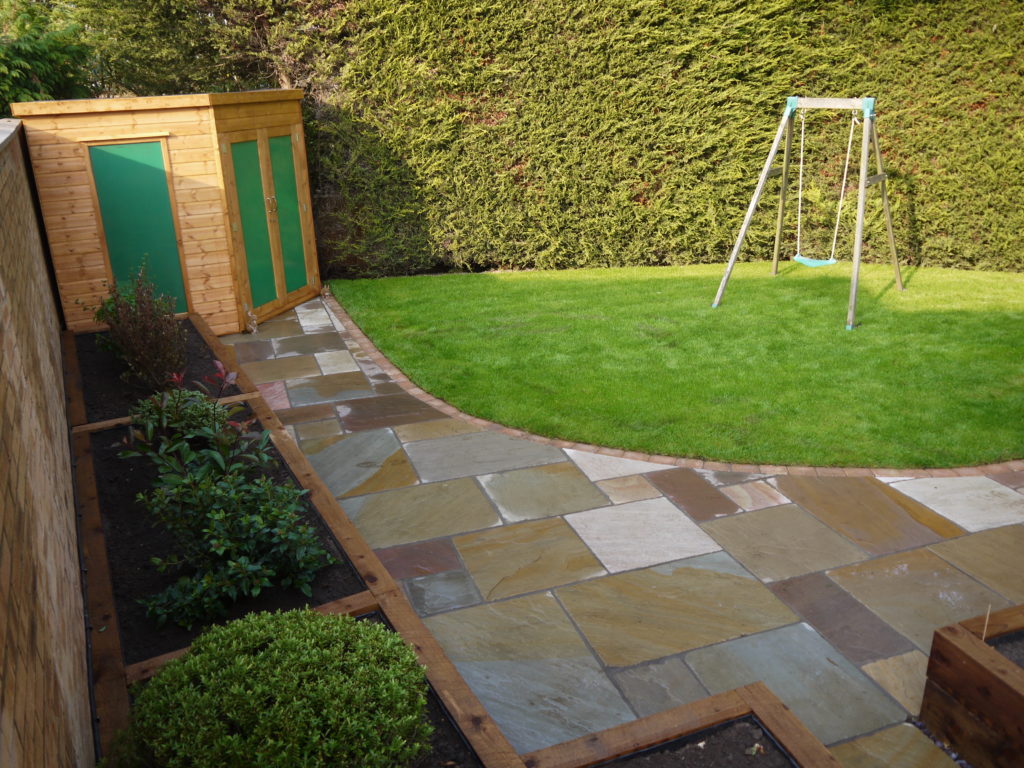 Simon & Rebecca very kindly posted a lovely review of our landscape garden design services. You can read their review and other client reviews by visiting our Facebook page click here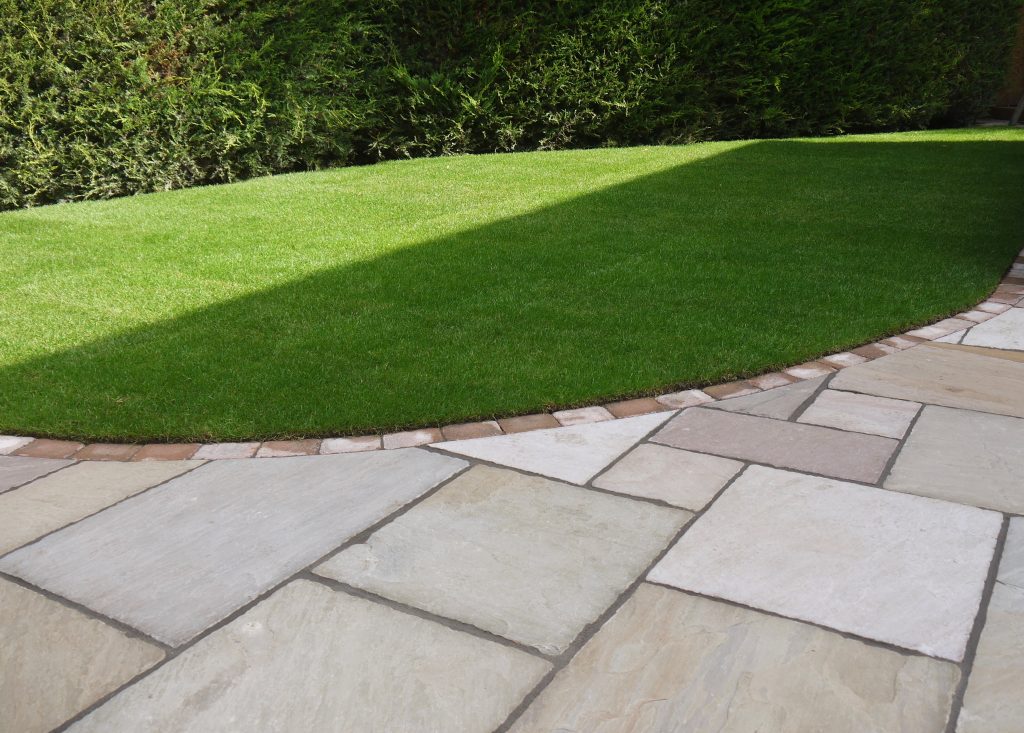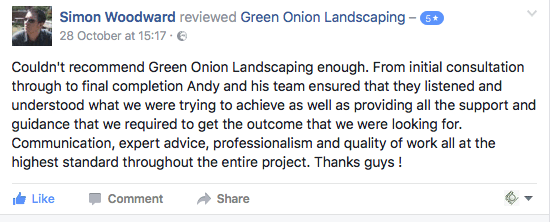 Call Green Onion Landscaping 01642 640303 / 07701097196 for your free no obligation landscape garden design quotation