Driveways & block paving
Do you need a new, stylish driveway or pathway constructing outside of your property. A driveway is the first thing you see when approaching any property. A beautifully laid driveway creates instant kerb appeal to a property.
The first thing anyone will see when they pull up outside your home is your driveway! Some of us love a beautiful well presented driveway, others just want somewhere clean and dry to park their vehicles. Either way, whether you're looking for basic information or detailed information about driveways you can find it all here. Green Onion Landscaping's Driveways and Block Paving experts have been designing and installing professional, practical, stylish drives and driveways in Stockton, Darlington Middlesbrough, Teesside and Tees Valley for over 25 years!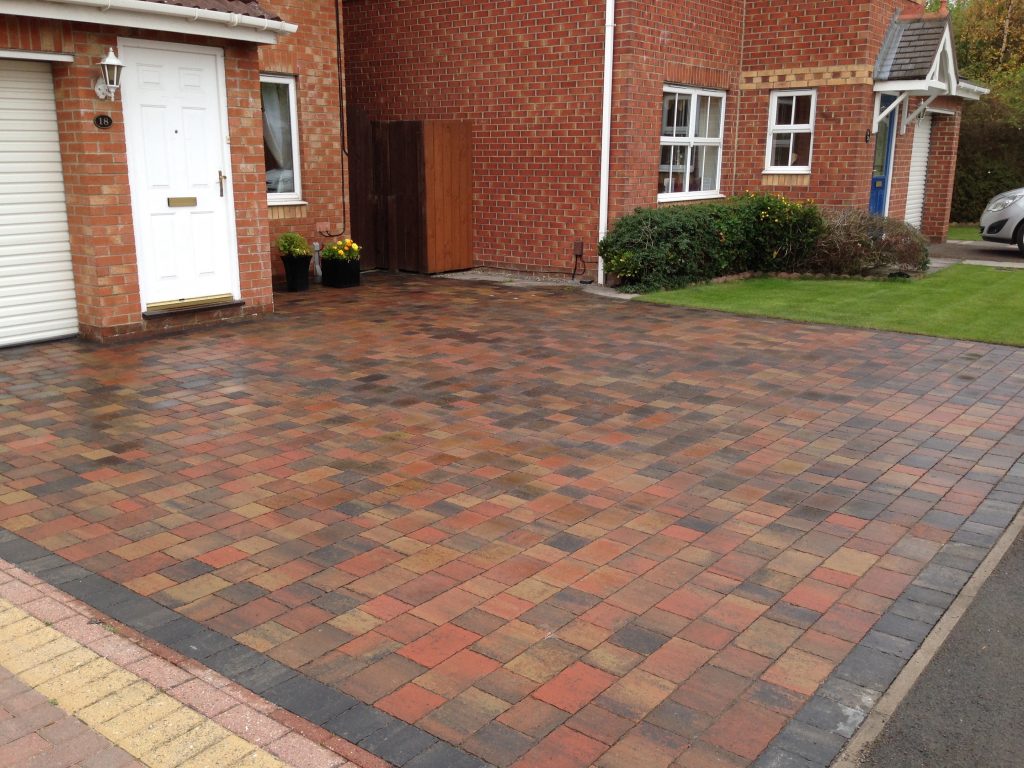 About driveways and block paving:
Driveways can be constructed in a variety of styles. They can be small drives to park cars on, or longer private drives which give access to properties set back from the road, carports or houses. Driveways are generally constructed from materials such as concrete, decorative standard block paving, permeable block paving, brick, cobblestone or gravel.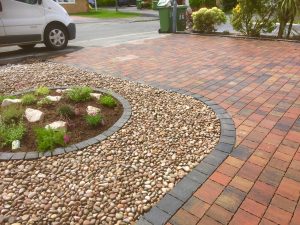 What are driveways and block paving used for:
Driveways are sometimes used a divisions between properties, a drive can be a simple solution for splitting two properties and their land. Offering a great solution to both parking and access problems, depending on the materials drives can last for 25 years and usually need very little maintenance to keep them looking great. Size and shape of driveways can vary, but can easily be fitted into any space. Designed mainly as a parking solutions, some homes simply have a drive for show or to add value to their home.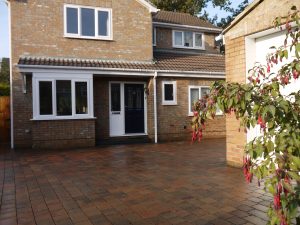 How to choose the right driveway style and materials
Although choosing a driveway for your home may seem straight forward we understand that it really isn't. Like anything, if you're going to do the job correctly then you need to consider many things before making your final decisons. From cost, to length, to usage it's important to consider all factors to get the best drive for your needs, from block paving for a smaller and more stylish look to gravel or concrete for commercial, heavy usage or long length driveways.
Those of us looking for long term parking solutions for our own driveways are usually best off looking at block paving or permeable paved driveways, they are durable, look fabulous and are hard wearing.
Concrete or gravel driveways are also an option, these are typically lower in cost, they are solid in build, low maintenance and look great, making them ideal for anyone looking for a quick, easy on the pocket solution, partition for a home or multi use driveway.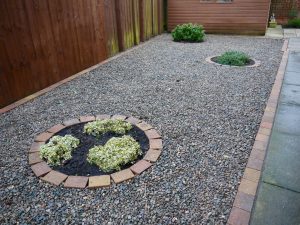 People who are looking at a long term parking solutions for their own driveways are usually best off looking at block paving or decorative patterned driveways for their home. Although these are usually a more expensive option than other alternatives they do provide a great upmarket look and high quality finish and if your going to be looking at it for a long time then it's best to invest to a driveway you love and will last.
Consider the environment when choosing your new driveways and block paving
In times of heavy or sustained rainfall the drainage systems are becoming increasing overloaded with water that is coming from tarmac, standard block paved or concrete driveways, this can cause catastrophic flooding and damage to your property. This has resulted in changes to Government legislation. It is becoming increasingly important to focus on well balanced, sustainable driveway design i.e using permeable paving instead of just standard traditional block paving.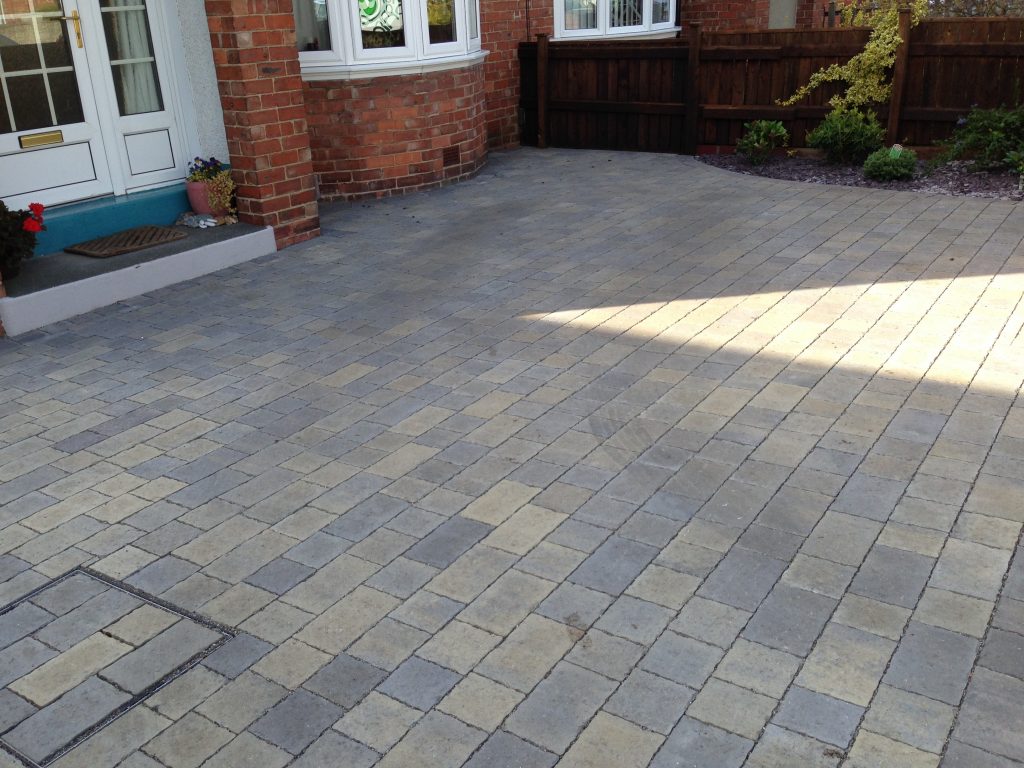 Different types of driveways and block paving materials
They're many different types of drive materials to choose from. The most popular options tend to be standard block paving, permeable paving, gravel and concrete. All options offer a solid build and are designed to look great while providing a durable and long lasting drive. When it comes to choosing a driveway material , consider cost, the environment, how long you plan to live at the property, usage and most importantly the reasons you want a driveway.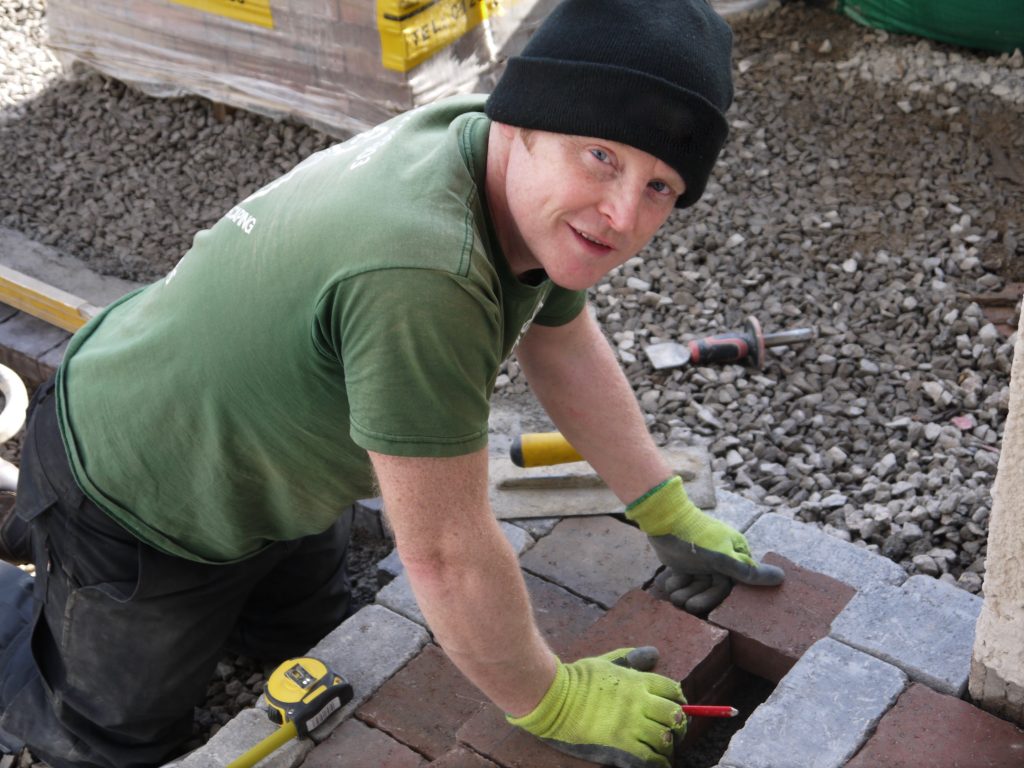 Driveways and Block Paving
When it comes to driveways, block paving is one of the most popular options, with a range of designs, colours and patterns to choose from the options are endless with the block paved option. With their design and creation process they're best used for short or smaller drives and people looking for a stylish solution. The method of paving involves laying the blocks in a method that create a simple clean look or a stylish and intricate pattern. With a range of colour options to choose from they can be made into a range of patterns and the options are pretty endless. One of the added benefits of using blocks is that if the drive becomes damaged then the individual bricks can be easily replaced without needing to replace the whole drive.
Gravel driveways
A cheap cost effective way of creating a driveway that can house a vehicle or just be a decorative, low maintenance driveway.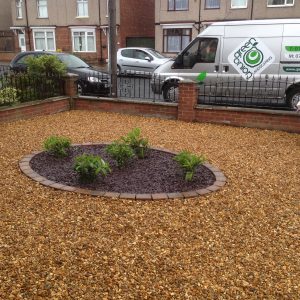 Driveways and Block Paving
Standard Block Paving is:
Durable
Practical
Available in an array of colours
Can be personalised
The picture below shows a standard traditional block paved drive installed by Green Onion Landscaping in Hartburn Stockton.
Permeable Block Paved Driveways
A permeable block paved drive is an environmentally productive way to prevent flooding or pooling of water on your property. The water quickly dissipates through the permeable block and the base it is laid upon.
A permeable driveway can incorporate rainwater harvesting and geo-thermal solutions
Permeable paving blocks are available in an array of stunning coloured setts
Permeable block paving doesn't encourage weeds or moss to grow in-between it's blocks like standard block paving does
It's easier to maintain and clean
Durable
Practical
Can be styled to your individual taste
This picture below is of a permeable block paved driveway we constructed in Fairfield Stockton. Perhaps you can't see the visible difference between a standard block paved driveway and a permeable one. The differences are in the way these drives have been laid and the blocks themselves. A permeable driveway is always the best option nowadays. A permeable drive will allow water to permeate through the bricks and the base below the permeable bricks. This prevents your driveway from holding water or flooding.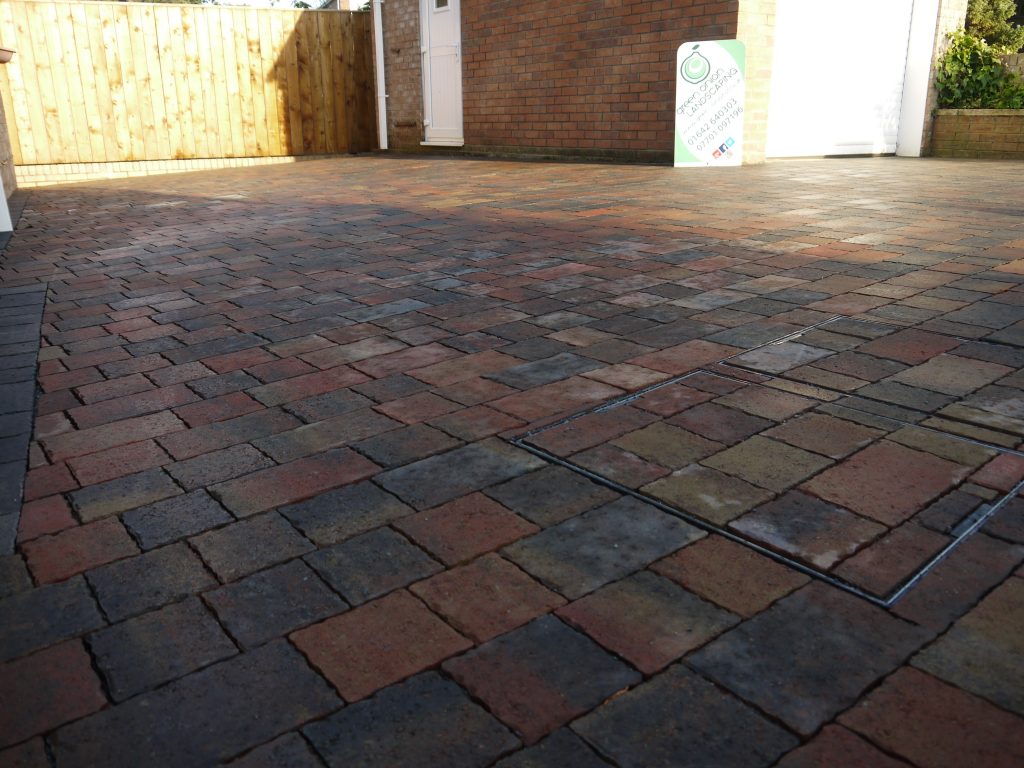 Green Onion Landscaping's Driveways and block paving specialists are your one-stop shop for standard or permeable block paved driveways. You will have the option to personalise your Driveway and Block Paving too. We offer a huge and very desirable range of styles, colours and sizes of block paving, plus we can lay your block paving in a variety of stylish patterns.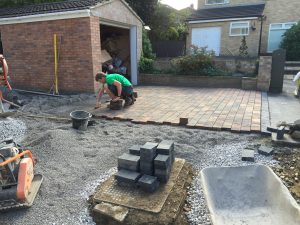 Green Onion Landscaping can install the following types of Driveways and Block paving: Standard block paving, permeable block paving, gravel, sandstone, concrete, slate, limestone and granite. All of these driveway materials are available in a vast array of stunning colours and can be laid in various patterns. Let Green Onion Landscaping's friendly team of driveway and block paving installers design and fit your new beautiful block paved driveway for you.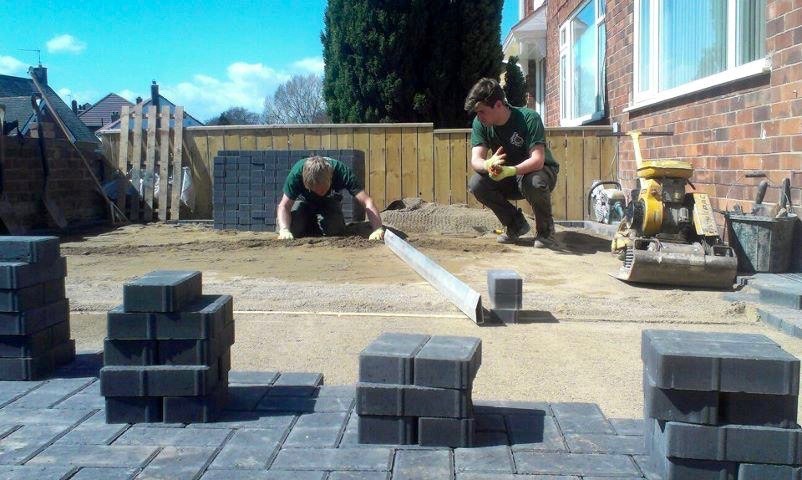 Our driveway quotations are free call: 01642 640303 / 07701097196
Perfect for:
Homes

Public houses

Restaurants

Bed & Breakfast establishments

Care homes

Dentist and Doctor practises

Many more…
Driveways & block paving projects and blogs
Get in touch today
We'd love to help you bring your ideas to life!