Having a messy, overgrown garden can lessen the curb appeal of your home – both to you and to visitors. If you're wondering what kind of services are involved in garden clearance and what kind of prices you can expect to pay, then please read on. Green Onion Landscaping provides a reliable and efficient garden clearance service in Stockton-on-Tees, Middlesbrough, and Darlington. Check our Facebook page to see our daily updates.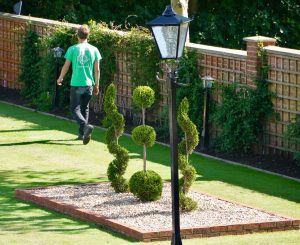 Our garden clearance service includes Hedge trimming, lawn mowing, strimming, lawn feeds, weeding, pruning, cutting back, shaping of shrubs and hedges, tidying borders, removal of unwanted shrubs, border turning and much more. Green Onion Landscaping is registered Green Waste carriers. Our team of friendly hard working landscapers will always make sure that any garden waste created during our garden clearance service is taken away from your home and disposed of correctly.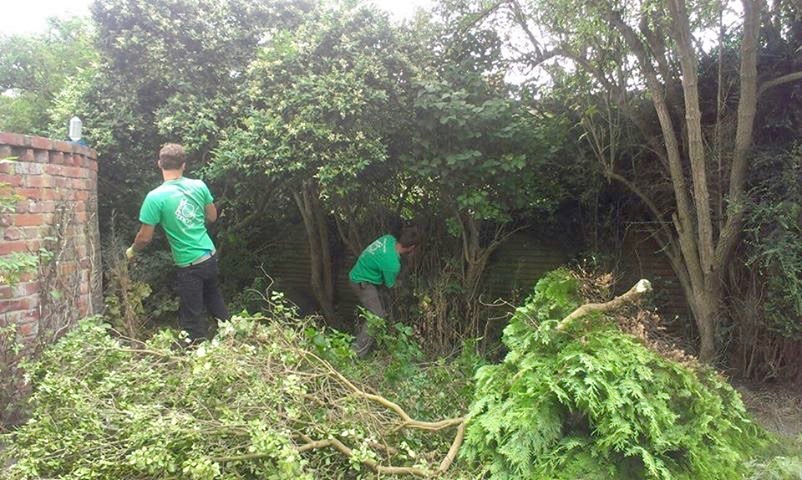 Green Onion Landscaping's professional team of landscape gardeners can clear and tidy your overgrown garden in a matter of hours or days depending on the size of your garden. Our landscaping and gardening experts can cut back your shrubs correctly, professionally prune your garden trees, weed your garden's borders, split and divide your plants, paint your fence/shed or plant new shrubs, trees and bulbs for you.
Your garden clean up will be carried out to your specific requirements. It can include:
Full garden and site clearance
Trimming and cutting back of any messy/overgrown hedges
Strimming down of long grass /mowing
Pruning of overgrown trees that block sunlight
Weeding and turning your planted beds and garden borders
Removal of specific plants and shrubs that you don't want anymore or are past their best
Grass and leaf clearance
Lawn treatments/care
Tree stump removal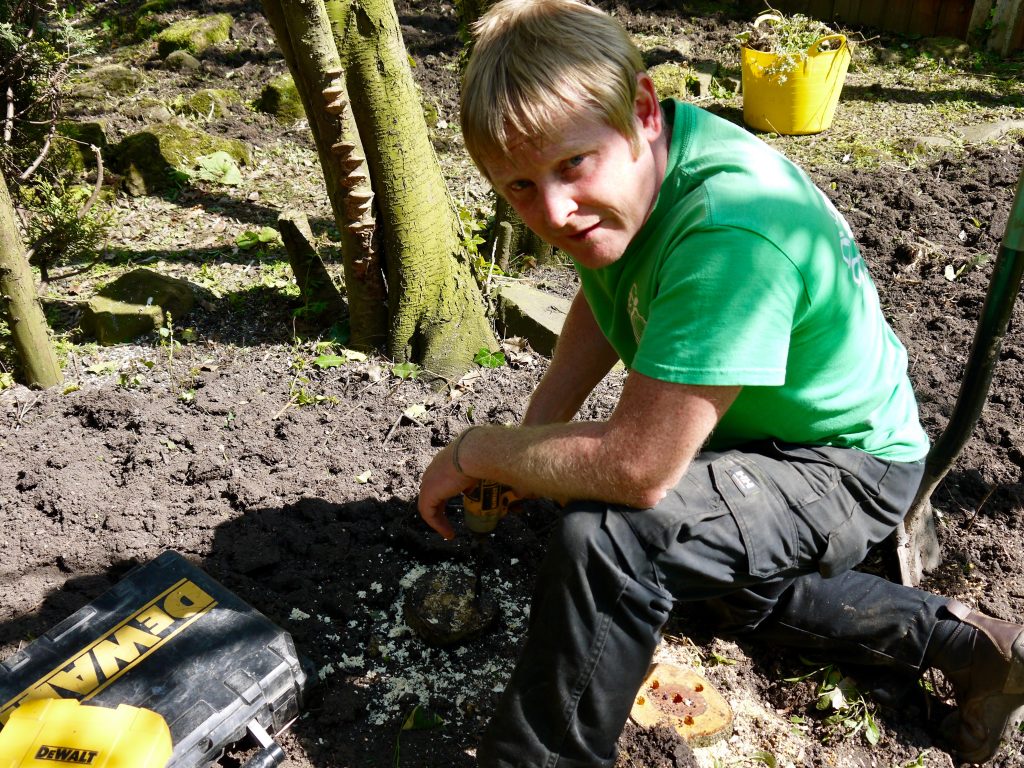 Green Onion Landscaping offers the safe and professional removal of garden trees, tree branches, shrubs, bushes, hedging, ground foliage, leaves, and tree stumps. If you'd like your garden regularly maintained by our professional garden landscapers please visit our garden maintenance page here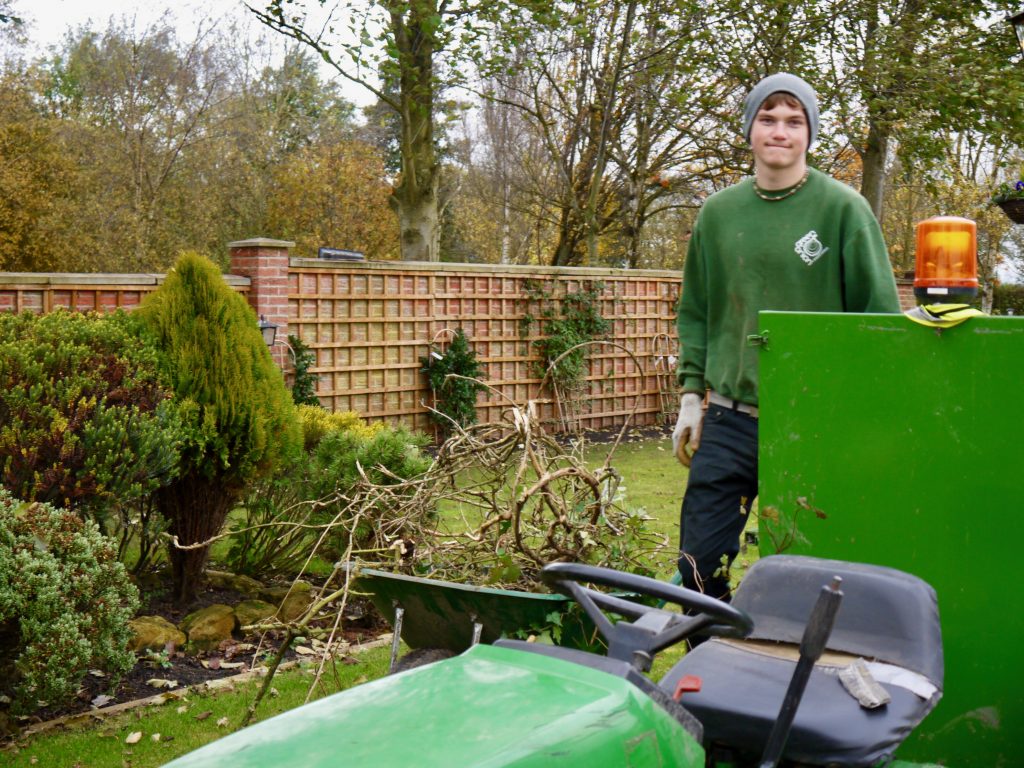 Green Onion Landscaping's team of expert landscape gardeners knows the difference between plants, shrubs, trees, and weeds. We understand the importance of cutting back shrubs, roses, trees, and other plants at the correct times of the year. We can mow your lawn, trim your hedges and strim down overgrown areas of your garden. These are all garden maintenance tasks that we can carry out during a garden clearance. Prices will depend upon the size of the garden to be tidied or cleared.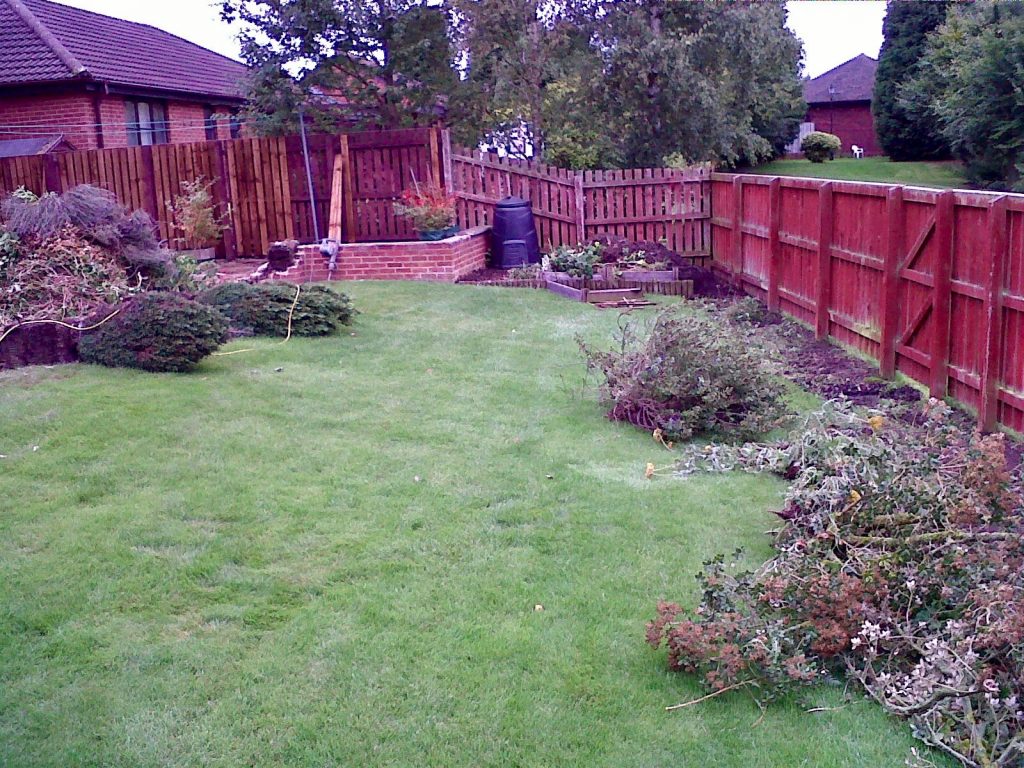 Green Onion Landscaping's are licensed to remove the following from your garden:
Old patios
Old fencing
Plant pots
Sheds
Greenhouses
Concrete paths
Brick walls
Driveways
Branches
Shrubs
Trees
Grass
Leaves
Soil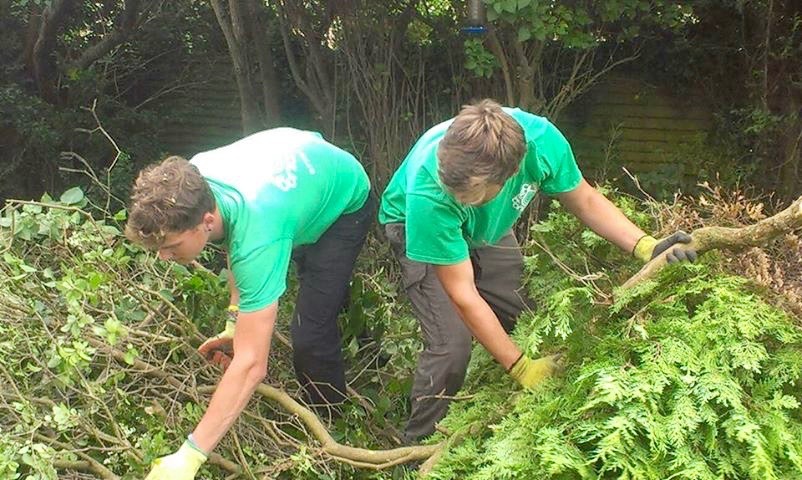 Green Onion Landscaping licensed Green waste carriers.
Our friendly team will always remove any green waste created by us at your property. All waste created during our garden clearance jobs is always disposed of in an environmentally friendly way at the local green waste tip. If necessary we can also hire green waste skips for garden clearance jobs.
We can not remove the following from your garden:
Paint or paint cans
Mattresses
Fridges
Asbestos
Bio-medical waste
Oil, petrol, and diesel
Pressurised bottles
Raw meat or fish
Toxic chemicals or solvents
Box TV monitors
Tires
Car batteries
Commercial appliances
Dog/Cat feces
Dead animals
N.B. Landscapers must have a special license to remove this kind of waste. Please ask if you're not sure about some of the waste in your garden.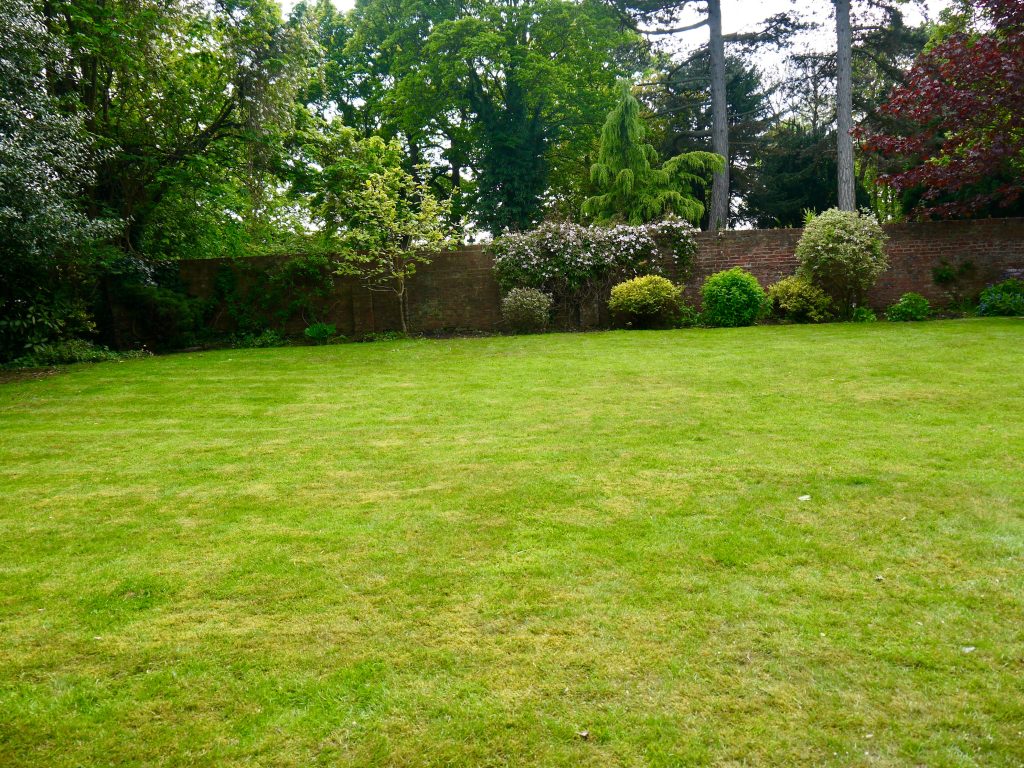 Green Onion Landscaping's friendly staff will always tidy your garden and outdoor areas after completing your garden clearance. Your garden will be beautiful, neat, and tidy at the end of your job. Green Onion Landscaping offers many other landscaping services to homes & businesses in Teesside, Tees Valley, North Yorkshire, and County Durham. Please call us for your free landscaping quotation: 01642 640303 / 07701097196.