Soft landscaping
Green Onion Landscaping has been designing and creating beautiful soft landscaped gardens in Stockton, Darlington, and Middlesbrough for over 28 years.
Soft landscaping in every garden in Teesside, Tees Valley, North Yorkshire or Durham is completely unique, with its own complications and idiosyncrasies. Every owner of every garden is different too. Your preferences for your soft landscaping/planting and garden design will never be quite the same as anyone else's. The following may help you to understand and appreciate the costs involved in soft landscaping/choosing and planting particular shrubs, trees and flowers for your garden design and the actual planning and planting of a new garden.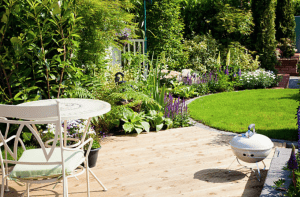 Employing Green Onion Landscaping, who are experienced, professional soft landscape gardeners is really about tapping into our knowledge and experience to ensure that you can confidently have the elements of soft landscaping you want in your new garden. The total amount you pay for your soft landscaping will depend upon how many shrubs and feature plants you want to use, how large these are, how much initial impact you want to create with your shrubs, trees, flowers and trees, the size of the garden and how often we have to visit you after the initial chargeable consultation. The more plants you use and the bigger the plants/trees/shrubs are the more expensive the end cost will be but your garden will also be instantly impressive.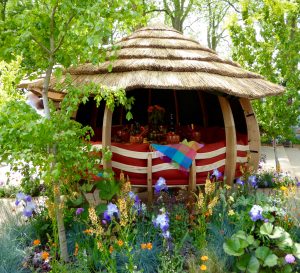 What is soft landscaping
The soft landscaping and planting of a new or existing garden space is the most exciting part of any garden landscaping project. Plants, trees and shrubs planted in the correct places will bring your hard landscaping to life adding colour, texture and year-round interest in your garden space. Green Onion Landscaping offer second-to-none soft landscaping design and installation service. Green Onion Landscaping's highly skilled team take each and every one of our garden/planting design projects seriously.