Garden maintenance & tidy ups
Keep your garden looking beautiful all year round with garden maintenance services from Green Onion Landscaping.
Your lawns and gardens will always look better if they are regularly and correctly maintained during the growing season. This includes feeding lawns regularly, mowing lawns often, cutting back shrubs and trees at the correct time of the year, weeding, turning borders, etc. Let Green Onion's team of friendly landscape gardeners carry out your garden maintenance tasks for you.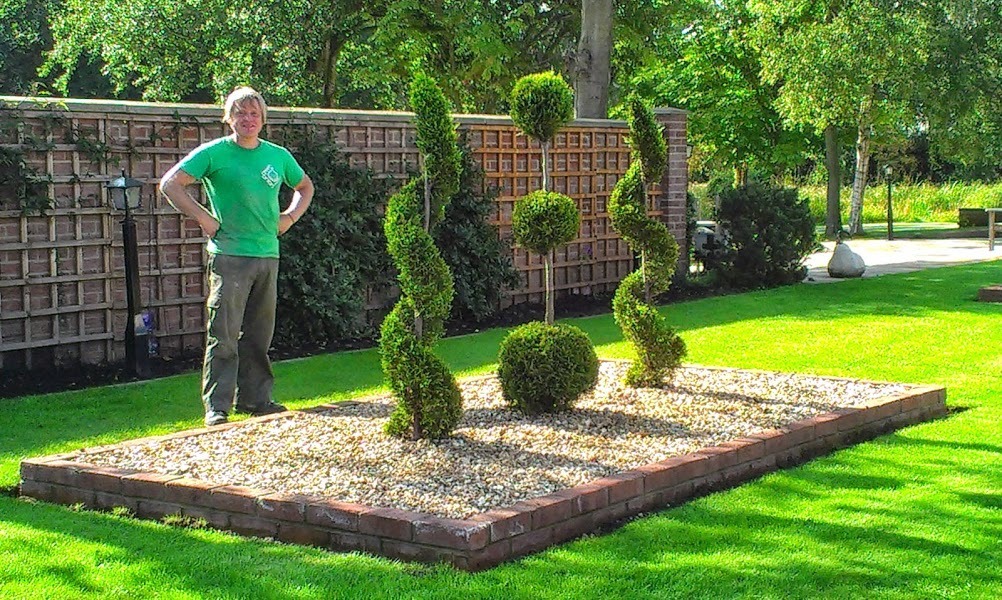 Plants, flowers, trees, shrubs, and bulbs perform better if they are looked after correctly throughout the year. Removing garden weeds, thinning out plants, deadheading flowering shrubs, and plants, keeping shrubs and trees cut back or pruned at the correct times of year is essential and encourages healthy growing plants in the spring and summer months.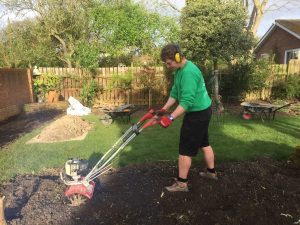 Green Onion Landscaping provides a professional and knowledgeable garden maintenance and garden tidy services in Stockton-on-Tees, Middlesbrough, Darlington, Teesside, and the whole of the North East.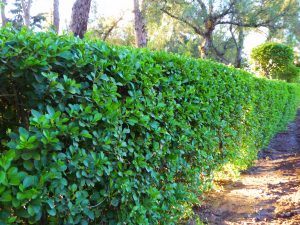 Green Onion Landscaping offer a huge variety of garden maintenance services to meet your gardens needs. We also make and supply stunning Summer and Winter hanging baskets, plants, shrubs, and trees as well as potted plants, raised beds and vegetable patches.
Garden Maintenance Services include:
Lawn mowing
Lawn feeds
Hedge trimming
Pruning
Cutting back shrubs
Tree shaping/felling/stump removal
Stump Grinding/Tree stump removal
Weeding of borders
Turning of borders
Planting of new plants, trees, bulbs or hedging
Dividing plants
Our team of experts landscapers can carryout every garden maintenance task you can't do for yourself, or that you just don't want to do yourself. Green Onion Landscaping is passionate about gardens, plants, lawns, and trees. Our garden maintenance team cares about how your garden is looked after.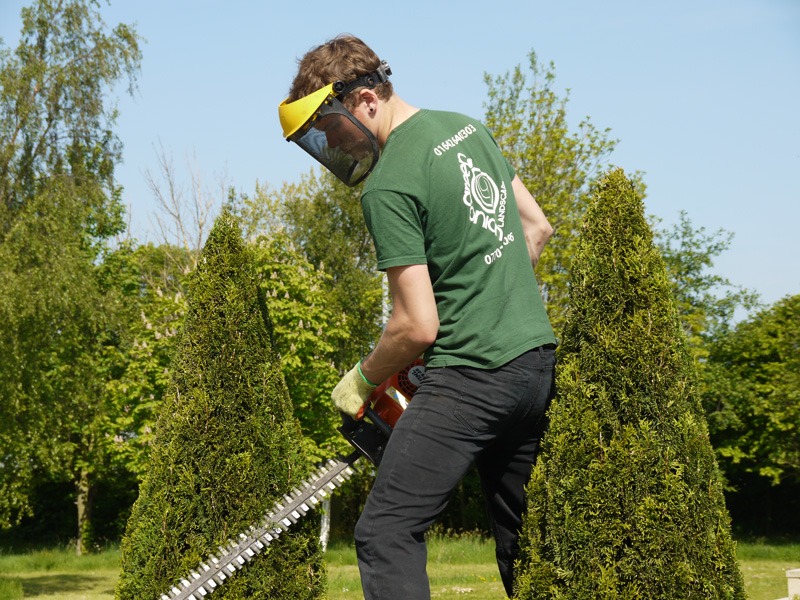 Green Onion Landscaping also provides garden horticultural services, soft landscaping, and hard landscaping services right across Teesside, Cleveland, North Yorkshire and County Durham all year round.
Let Green Onion Landscaping give your garden the care it deserves. Our garden maintenance and tidy up quotations are free. Call 01642 640303 / 07701097196