Garden Drainage
Green Onion Landscaping offer fantastic garden drainage solutions at cost-effective prices.
Is your garden unusable due to poor garden drainage? Do you live in Stockton-on-Tees, Teesside, Tees Valley, Darlington, Middlesbrough, North Yorkshire, or County Durham? If the answers are yes you're in luck. Green Onion Landscaping's professional garden drainage installation team will have your garden or land flood-free within days. Give us a call for a free garden drainage quotation. We receive dozens of 'phone calls each week from frustrated clients' looking for garden drainage solutions for their water-logged gardens, lawns, or driveways.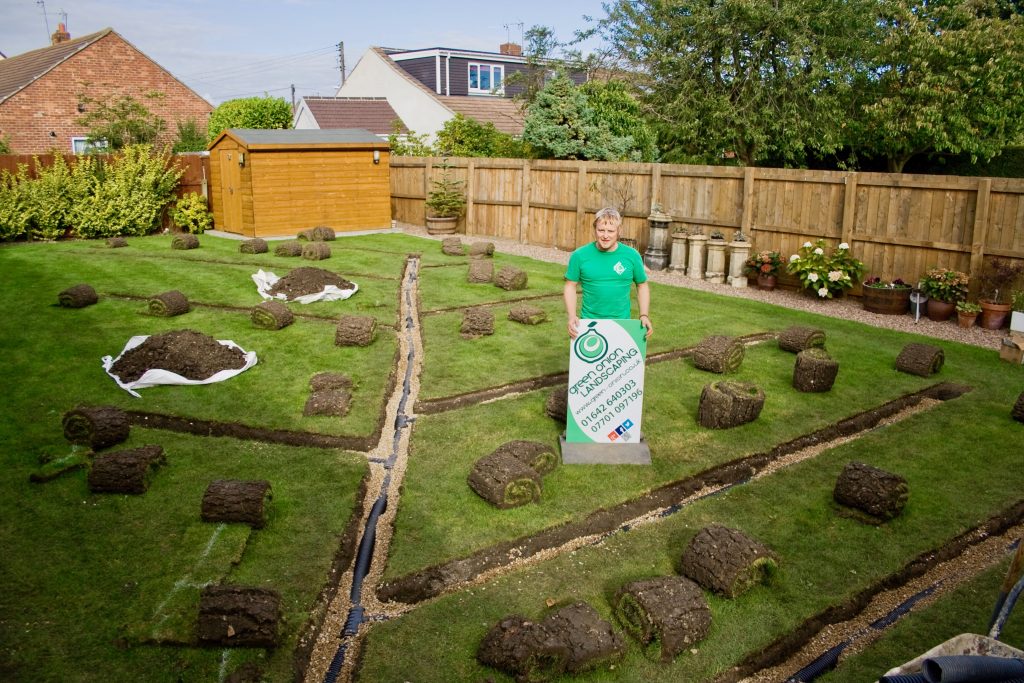 Common causes of water holding, water pooling or gardens flooding
Building houses too close to each other
Building near an easily flooded river
Hard ground that gets saturated quickly
Ground that does not allow the natural drainage of excess water
Houses built on clay soil which will not allow water to drain naturally through the ground
Houses built lower down than their neighboring property
Increased rainfall due to climate change
Green Onion Landscaping provides garden drainage as part of your garden landscaping project or as a project on its own. It's up to you. Whatever the scale of your garden drainage problem, our expert team can fix it. Our team has over 28 years of experience in rectifying badly designed gardens with poor drainage.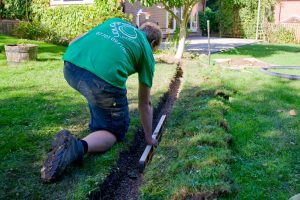 Green Onion Landscaping has successfully installed hundreds of varying garden drainage systems or land drainage solutions. We've installed spider network drainage systems, French drainage systems, sump holes, installed land drains, and soakaways. You name it, our team has installed it. We install effective garden and land drainage solutions all over the North East of England.