Tree surgery
Do you have a dangerous tree or a tree that is dying and needs felling safely? Maybe you have a tree that needs shaping or needs some tender love and attention from our tree surgery experts to reinstate its former beauty?
Removing trees or pruning trees in fact any kind of tree surgery in any garden landscape requires careful planning, sometimes
permission from your council, skill, and experience. Green Onion Landscaping is passionate about tree surgery and the environment. We care how all trees, plants, and shrubs are looked after and cared for, our tree surgery skills are second to none. All the wood from any felled trees is removed and recycled by Green Onion Landscaping, nothing goes to waste.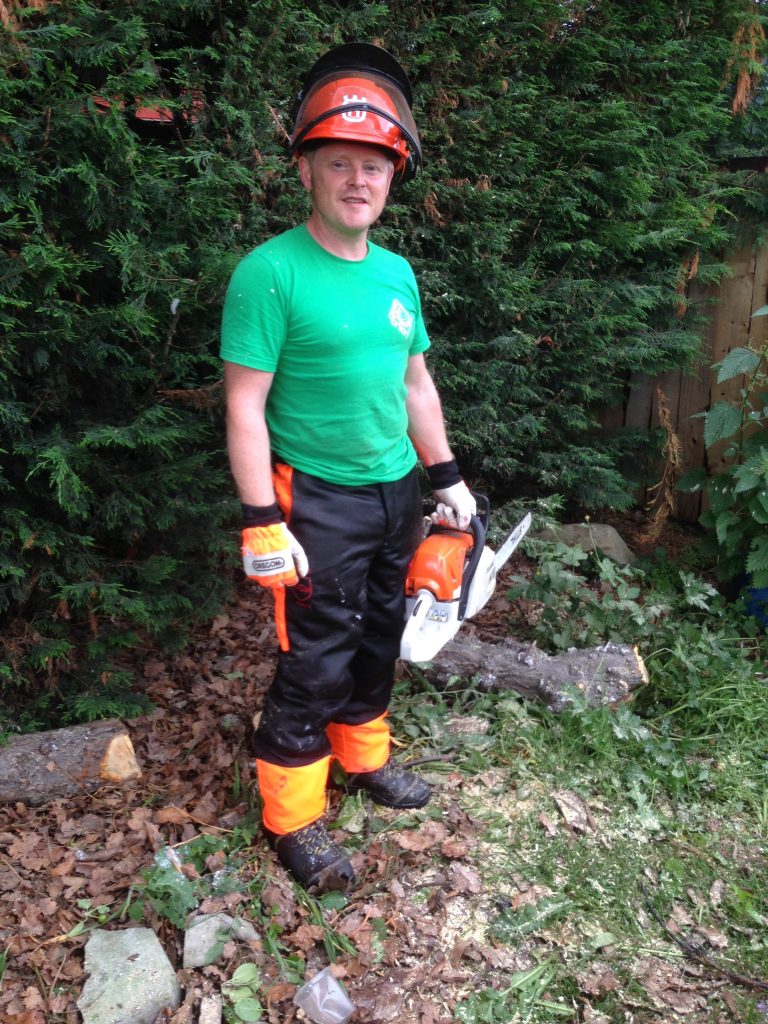 Tree pruning
There are four types of tree pruning:
Crown reduction and shaping – This means reducing the overall crown of a tree whilst still keeping its shape and appearance.
Crown thinning – This method of pruning is used to remove branches within the tree crown without actually reducing the size or the shape of the tree. This method of pruning always more light penetration and also reduces wind resistance.
Crown cleaning – This is the removal of dead, diseased, or weak branches. We would also remove Epicormic shoots; a shoot that grows from an epicormic bud and lies underneath the bark of a tree trunk, stem, or branch of a tree. They lie dormant beneath the bark, their growth is suppressed by hormones from active shoots higher up the tree.
Crown raising – This is when the lower branches of a tree are removed. This is usually done to reduce hazards near pathways or roads. This method of pruning is also used to increase visibility for example pruning back trees from windows or road signs.
Tree planting
Trees can be planted from October until April – If your tree is pot grown this can be transferred to the ground at any time of the year. Bare root and root ball trees can be planted in Autumn and Winter. Green Onion Landscaping undertake Tree planting projects throughout Teesside, Tees Valley, Cleveland, Durham, and The North East. Our fully qualified team has the experience and the skills to carry out your tree surgery work safely and quickly, disposing of all the green waste created.
We specialise in:
All aspects of tree surgery

Crown reduction and shaping

Crown thinning

Crown cleaning

Crown raising

Tree and hedge planting

Removing and recycling of all unwanted wood after work is carried out