Patios & paving
Would you like your garden patio paving installed by Teesside's best landscape gardeners. Then Green Onion Landscaping are the company for you!
Contemporary and traditional garden patios paving ideas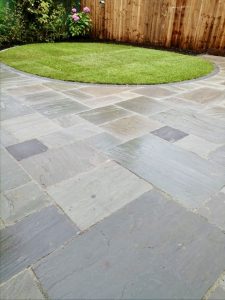 The right garden patio paving can mean the difference between a dull, tired-looking garden landscape and a truly amazing, bespoke outside space that you'll be really proud of for many years. If you're looking for a patio or a paved area in your garden which needs to be practical, durable, and stylish then contact Green Onion Landscaping. We have access to an amazing range of traditional and contemporary paving, patio stones. Whether you'd like to create a distinct looking paved circle, or if you'd like to use an ethically sourced natural stone we can find the right product for your new patio paving.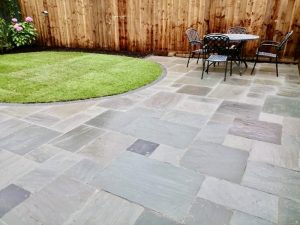 Whether you're updating your garden's existing hard landscaping features with a patio or whether you're planning a whole re-design of the garden landscape, Green Onion Landscaping is here for you to talk to. We will discuss each paving slab or patio stone option available to you. We will help you decide which is the best paving for your garden design vision.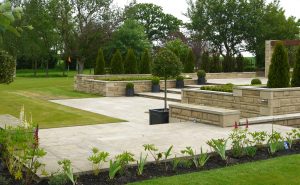 Green Onion Landscaping understands that your garden patios paving and outdoor spaces need to look fantastic and provide a function for you, your family, and visiting guests throughout the entire year. During your free consultation, we will discuss the reasons you'd like patios paving areas and what you'd ideally like to use these areas in your garden. This will help us help you to make the correct choices for your patios or paving.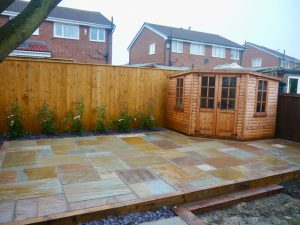 We want to get a feel for your personality and garden desires, this will allow us to create the most aesthetically pleasing and functional patios paving designs for you and your family. Whether you'd like traditional patios paving or contemporary patios paving design we will create the perfect area for you in your garden.