A Romantic Garden Design in Stockton Teesside.
Steph wanted somewhere to dine with her husband on warm summer evenings. She also wanted to access their new patio area through a rose-covered archway. She even requested a heart-shaped retaining wall and heart-shaped turfed lawn as part of their landscape garden design.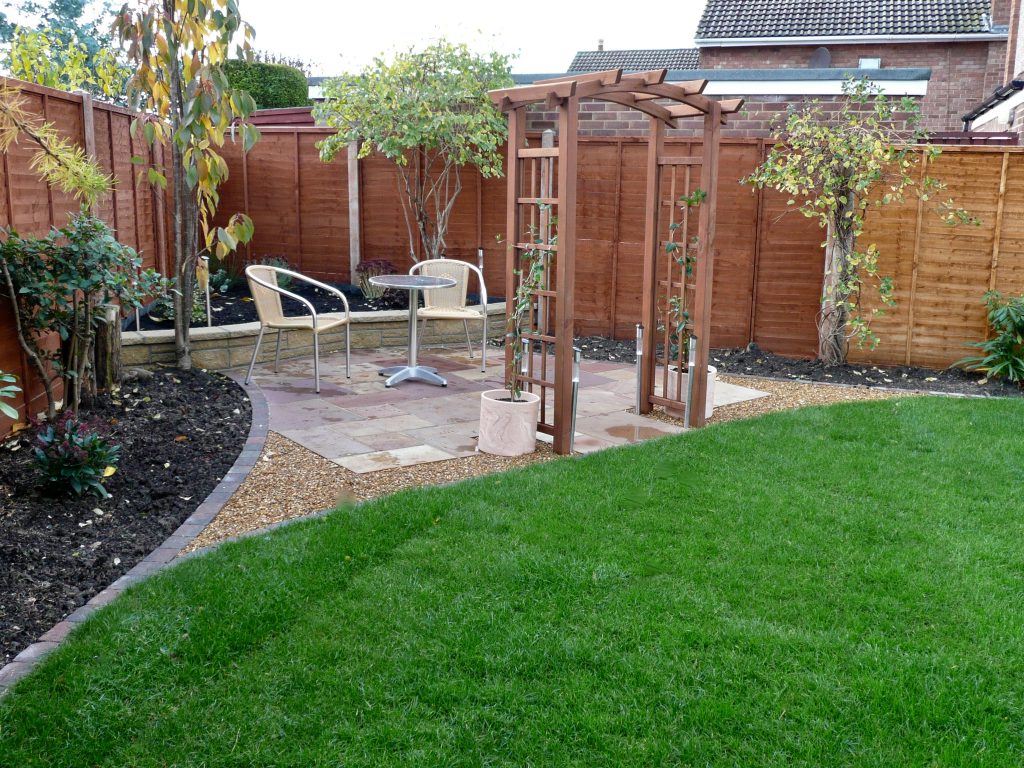 Romantic Garden Design Stockton
Steph and Anth were really excited about having their very own Romantic Garden design Stockton. They both had some great ideas. It was fun to work with them. They wanted Green Onion Landscaping to create a garden landscape with a difference, a landscape that was interesting to look at and usable. Green Onion Landscaping always creates beautiful gardens that are bespoke in design. We love to create landscaped garden designs in unique fashions.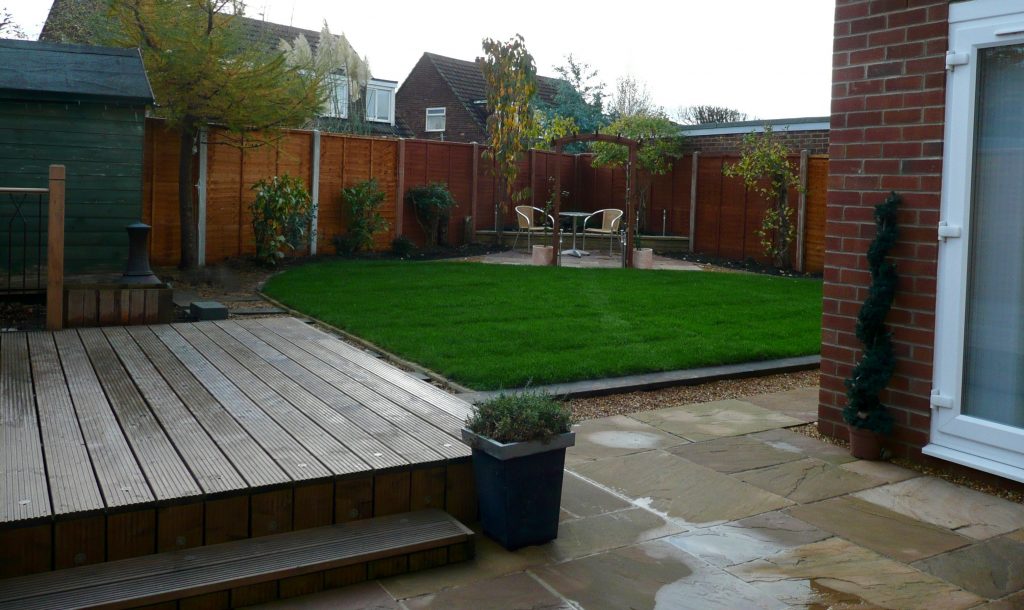 Green Onion Landscaping decided to create Steph & Anth's new patio area using sawn purest one sandstone. This is an extremely beautiful natural sandstone. The sandstone has a lustre of pink, peach, cream, browns and light yellow tones running through it. Each paving stone is different from the last. This patio stone has a very romantic look to it. It is soft on the eye, very pretty and perfect for a Romantic Garden design.