Green Onion Landscaping design and install low maintenance gardens for a variety of people – The elderly, disabled, rental landlords, and for those who are simply not green-fingered. Low maintenance gardens offer huge rewards, and most importantly are still beautiful to look at, pleasing structurally, and provide a place for you and your family to relax together.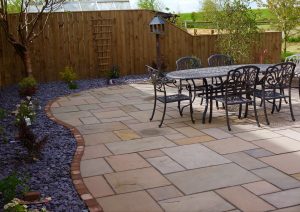 Low maintenance gardens
Provide calm and serenity and most importantly do not take an awful lot of looking after. Many of our clients' struggle to maintain their gardens and become overwhelmed when trying to make their gardens low maintenance. That's why we are here to do all the hard work for you. Green Onion's team of expert landscape gardeners know exactly how to design and install stunning, low maintenance gardens for you.