Think for as long as possible about your garden design before rushing in and doing anything. You're going to be living with these plants/ patios/paving for a very long time, so take your time and make sensible decisions based on the reality of what you can and can not manage. Patience and planning are key to any great garden design. Green Onion Landscaping are here to help you, use our knowledge and expertise to help you plan your new garden design. This is what we do for a living, we love our jobs and we are very good at it too.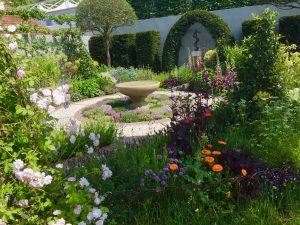 Gardens created from scratch don't grow, mature and evolve overnight. Garden design is something which takes time and lots of it. Five years from the initial planting of your garden design it will begin to look like a young version of what it has yet to become. After 7 years you will not be able to age your garden design, at 12 years everything in your garden design will be mature except trees. From then on your will be cutting back and restraining your garden, keeping it looking manicured, watered and fed. This is why it's hugely import to think long and hard before planting lots of shrubs and trees that you're then going to have to find the time to look after. Green Onion landscaping can advise you on what plants trees and shrubs to use in your garden design to create the look you're after. We design gardens all year round.
Which plants should you use in your garden design
My advice is grow the flowers shrubs, trees and plants that you like the most. There's no purpose in purchasing plants for your garden design that you don't like then trying to make them work in your garden. Try to find out which plants thrive in your garden best then use these variants. Use ideas that you've seen on visits to gardens. All garden designs can be scaled up or down to work in your space. Don't copy other people's ideas, try and think out side the box. You want your garden to be special to you. Your garden should reflect what you love.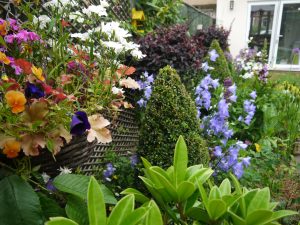 Contrast your plant colours in your garden design
How plants interact and compliment each other is worth noting when designing your garden borders. Chose plant colours which blend or contrast to make a statement in your garden borders or pots. Note the light in your garden. Where is it bright, where is it shaded. This is key to answering where you should plant certain colours of shrubs, or where you should consider placing your potted plants or hanging baskets. A beautiful bright hanging basket can bring a dull corner of your garden to life.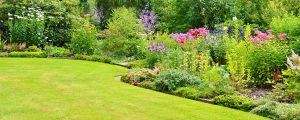 What should you remove from the garden space
Alway remove anything ugly from your garden. This is essential. Your garden should be picturesque and beautiful, a place where you can spend time enjoying all the views and relaxing. If there's an ugly great obstacle in your garden for instance a water butt or a compost bin, remove it or screen it off.