Autumn garden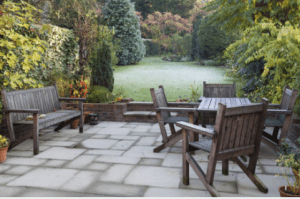 An Autumn garden is the best garden to start sowing seeds and planting bulbs in. Always plant your bulbs in your Autumn garden as soon as you can after buying. Bulbs don't have a very good shelf life, they will not survive long after the planting date. Hyacinths, Snowdrops, dwarf Irises, Daffodils, Narcissus, Tulips and Crocuses are all bulbs that can be planted in your Autumn garden and will look fabulous when spring comes around. Check your bulbs are nice and firm before planting, then plant them in an area of your Autumn garden that will get plenty of direct sunlight. Give your garden soil a quick turn over to ensure it's weed-free then plant the bulbs at a depth that's about 3 times as deep as the bulb is wide. Water well after planting then leave them alone to allow nature to do its thing until they flower beautifully in Spring. Green Onion Landscaping is always happy to help you design an autumn garden planting scheme. Take a look at our soft landscaping page to see the services we offer.
Autumn garden colour boosters
You can easily prevent your garden from going into Autumnal hibernation by planting shrubs/trees and plants that have berries or bright coloured foliage. These add a dash of colour to any garden space. One of my favourites for Autumnal colour is Euonymus alatus was also known by its common name of Burning Bush, or Fire Bush. This gorgeous shrub turns a wonderful fiery crimson red, it looks astonishing when it catches the Autumn sunshine. Reddish purple fruits split open to reveal orange seed capsules for even more Autumn interest. It has the most beautiful and intricate corky wings on its stems, these can be seen once the leaves drop – in fact "alatus" is Latin for winged. It is this feature which gives Euonymus alatus another of its common names – Winged Euonymus. A truly stunning shrub for any Autumn garden. You could also plant a Japanese Maple, (Acer palmatum) or two. These are small, deciduous trees grown for their graceful appearance, Autumn colour and their truly beautiful foliage which may be coloured or deeply dissected.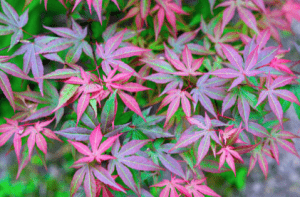 Autumn garden shrubs- Shrubs with Autumn berries bring colour to an Autumn garden from their berries and the birds they attract to them too. The other great news is that they are so very easy to grow. Check out the unusual violet colour of a Callicarpa bodinieri var. Giraldii 'Profusion's' berries. Wow, they are stunning. the birds turn their attention to it late in the season. 'Profusion' also has lilac flowers in late summer and bronzed spring foliage – which colours again in Autumn. A year-round stunning display of colour and interest, but importantly, stunning in an Autumn garden.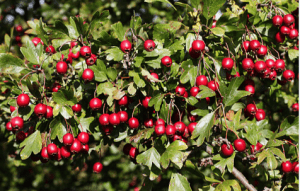 The benefit of these types of shrubs/plants/trees is that their colours will sustain with minimal upkeep, which will then ensure your garden continues to be eye-catching, bright and colourful through the colder months.
Protect Hedgehogs in your Autumn garden