Fencing
If you're looking for a friendly, experienced garden fence installer in Darlington and Stockton on Tees, look no further than Green Onion Landscaping!
Garden fencing is a simple addition that will make an enormous difference to your home's curb appeal. Imagine spending all those Summers in your garden while having a pristine, upright garden fence to look at. Green Onion Landscaping has been constructing and installing timber fencing solutions for over 28 years. Call us for your free garden fence installation quotation.
James one of our professional fencing installers constructing a close board fence in Fairfield Stockton on Tees.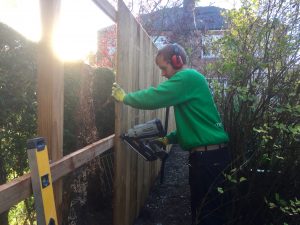 Garden fences can have several uses at your property. Fences act as a barrier around the perimeter of your house can divide one part of your garden from another. A tall solid close board fence will provide privacy, shade, and shelter from the wind, while a fence of more open construction such as slat panel fencing will allow light and breezes through it.
Below a solid, secure close board gate and fence installed by Green Onion Landscaping.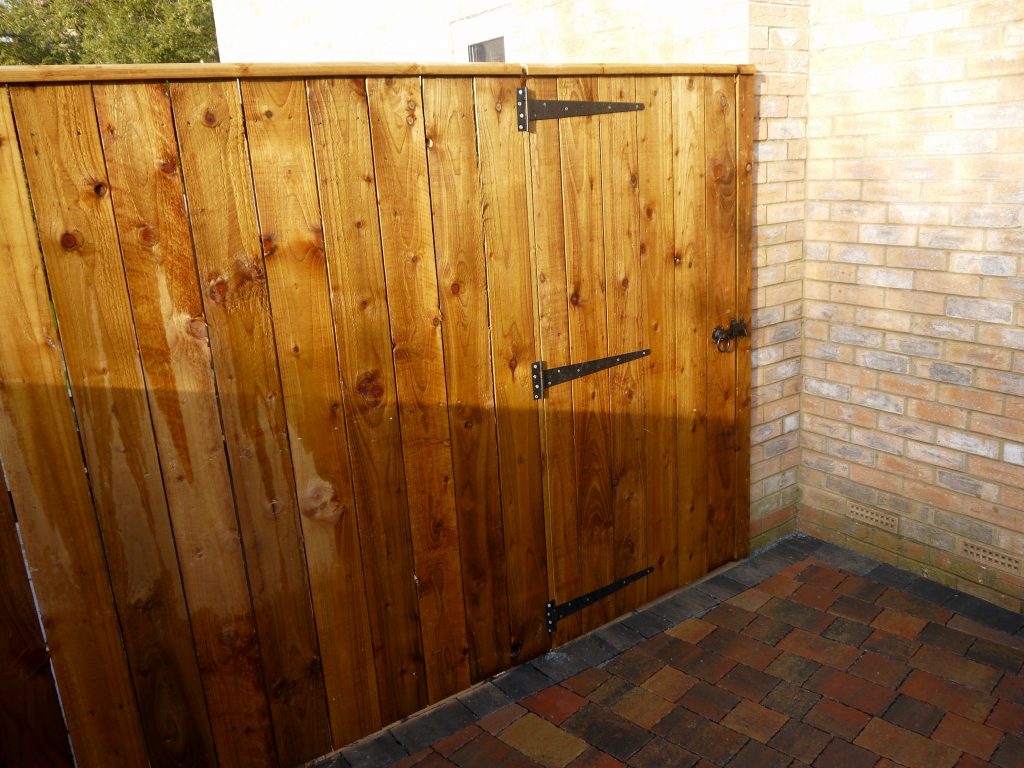 The key to good, strong timber fencing is making an informed decision before you buy timbers/panels and having an expert such as Green Onion Landscaping install your close board fencing or slat board fence correctly. If you want your fence to last for years, invest in having an expert install it correctly for you.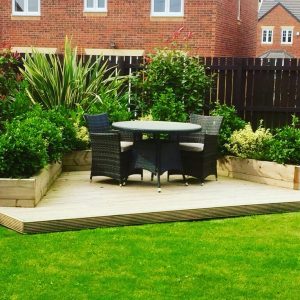 Versatility & Benefits of a close board fencing:
This particular style of fence is constructed with individual pieces this makes it very versatile.
1. Close board fencing is ideal for constructing a fence on sloping ground – Gravel boards and rails can be fixed at an angle and then the featheredge can follow this level as required.
2. Close board has the added benefit of being very easy to repair. Should any boards begin to show wear and tear it is quick and inexpensive to replace individual fence boards.
3. All fencing materials that go into making perimeter fencing are pressure treated. This means that the timbers have maximum longevity.
4. A close board fence is strong and long-lasting if constructed by experts like Green Onion Landscaping.
5. Close board fences are commonly constructed from both green and brown timbers as standard, making it far more versatile than most boundary fence options.
6. Close board timbers can be used to construct a fence of virtually any height.
7. Close board fencing/fences are suitable for front and back gardens, as well as commercial use.